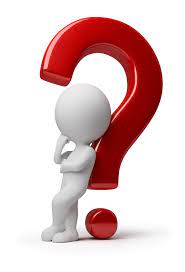 Who Will It Be?
Christ Church Valdosta has called our next full-time Rector.
More details below.
Message from Senior Warden
After a unanimous decision by the search committee and vestry, we are excited to announce that the Reverend Hal Joseph Weidman has been called to be the next Rector of Christ Episcopal Church and he has enthusiastically accepted!
Father Hal is currently the Rector of St George's Episcopal Church in Bismarck, North Dakota. He and his wife, Michelle, have four grown children. Michelle is involved in children and adult education ministry with a love for Godly Play. She is also an EFM Mentor and a trained Spiritual Director. They have a beloved Boykin Spaniel.
Father Hal connects the Bible to everyday life. He came into the priesthood because of his love for pastoral care. He received his MDiv at the University of the South and earned a BS in Environmental Health from Auburn University. He has a Master's in Public Health from the University of Alabama at Birmingham.
Father Hal is familiar with and has a passion for southern small-town culture and interests, especially SEC football, baseball, and hunting. They have family in Alabama, Florida, Georgia, and Mississippi.
Father Hal's first service will be Ash Wednesday, February 22nd. Please keep him and Michelle in your prayers as they make their move to Valdosta.
Respectfully,
Nancy Lutsko
Senior Warden
​