Welcome to Christ Episcopal Church
A Message from the Rector
Hope you all are doing well.  As you may already know, all church services of any size have been suspended in the Diocese of Georgia until further notice.  For Holy Week service bulletins, sermon texts, sermon videos, and music will be available via links emailed and posted on Facebook at the following times:
                8:00AM on Palm Sunday
                Noon on Maundy Thursday
                Noon on Good Friday
                8:00AM on Easter Sunday
I will be videoing the sermons for Palm Sunday, Good Friday, and Easter in my office as I will not preach in the sanctuary again until we can all worship together again (that will be a true joy).  The text of Fr. Peter's Maundy Thursday sermon will be available (no video).  Special thanks to Julius and Julia Arial for their technical work, and to Kim Dudley and Millie Johnson for their work too.  In addition, the Diocese of Georgia will have plenty of links for various Holy Week services, and the Daily Words of Grace will continue.  You all remain in my heart and prayers.
Peace,
Dave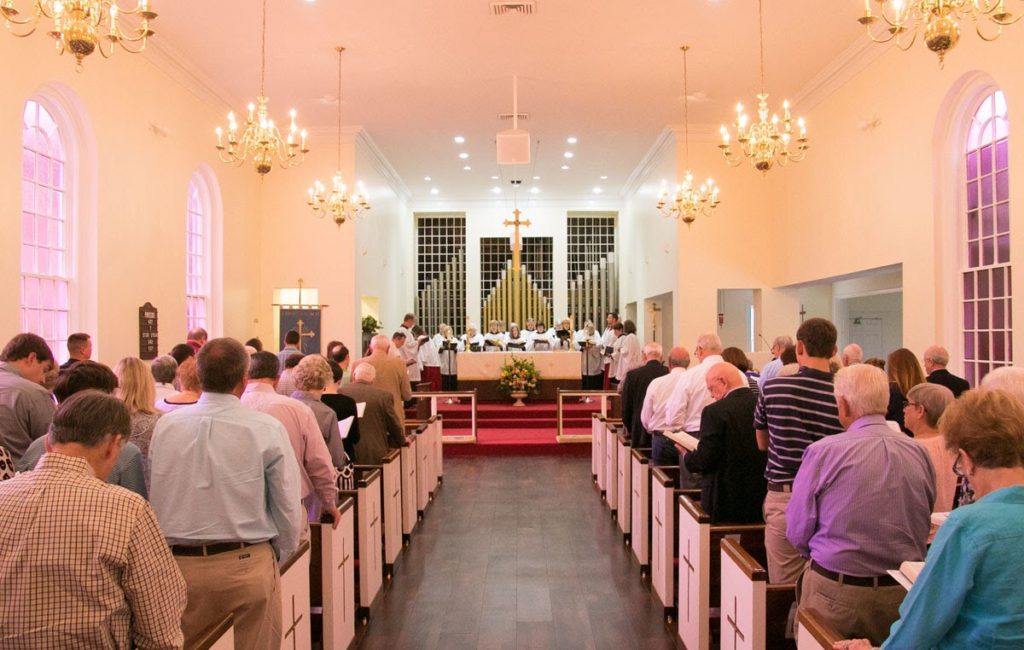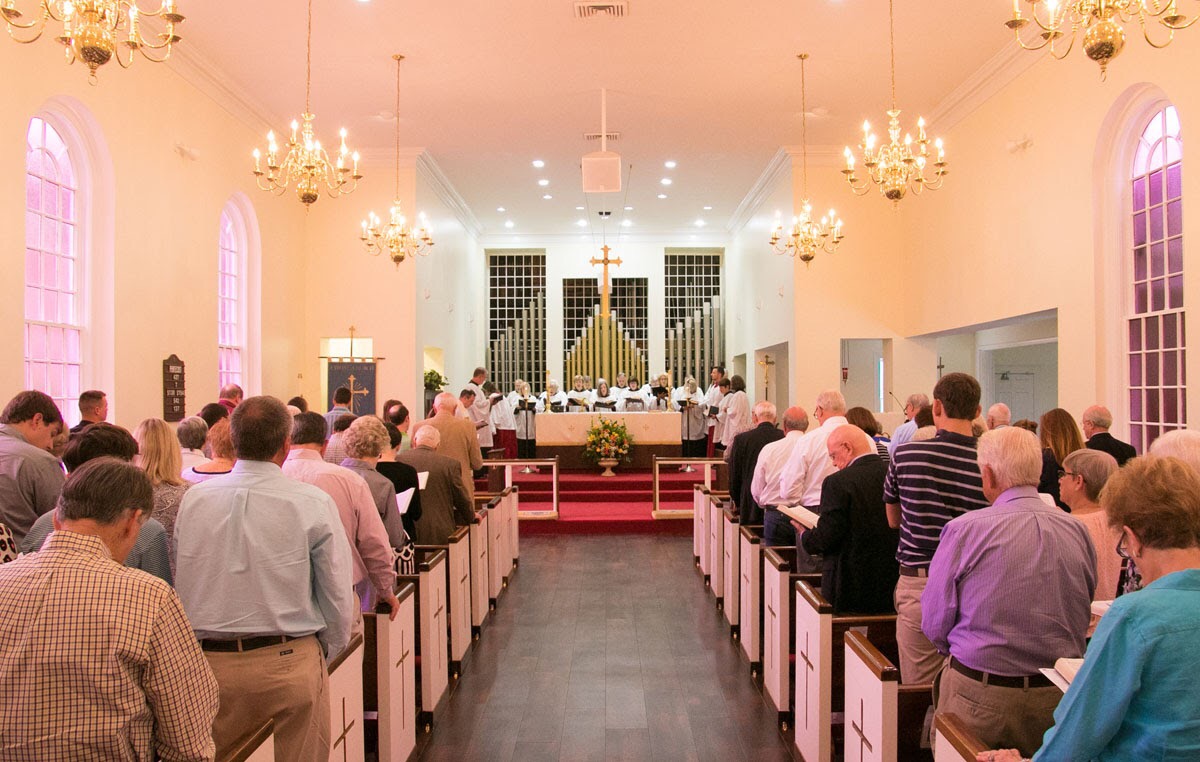 Our regular worship services on Sunday mornings are at 8:00 a.m. and 10:00 a.m. Click here for our complete weekly worship schedule.
Click the image above or this caption line to see the Grace Cafe video
created by Bishop-Elect Frank Logue shown at the recent Convention of the Diocese of Georgia
A Note from The Reverend Doctor Dave Johnson, Our Rector
Thank you so much for visiting our website! Our Christ Church family is centered on the grace of God given all of us in Jesus Christ—as the Apostle Paul wrote, "For by grace you have been saved through faith, and this is not your own doing; it is the gift of God"  (Ephesians 2:8). This grace of God, this unconditional love of God has been historically and definitively demonstrated in the death and resurrection of Jesus Christ — and this grace of God is at the heart of our vision  "To receive God's grace in Jesus Christ, and share this grace with one another and the world." We receive God's grace in Word and Sacrament, and we share it with one another and the world in many ways.  All of this is captured in this powerful collect from The Book of Common Prayer: Lord Jesus Christ, you stretched out your arms of love on the hard wood of the cross that everyone might come within the reach of your saving embrace: So clothe us in your Spirit that we, reaching forth our hands in love, may bring those who do not know you to the knowledge and love of you; for the honor of your Name. Amen. (p. 101). We warmly invite you to worship with us! Check here for a current list of our various ministries.