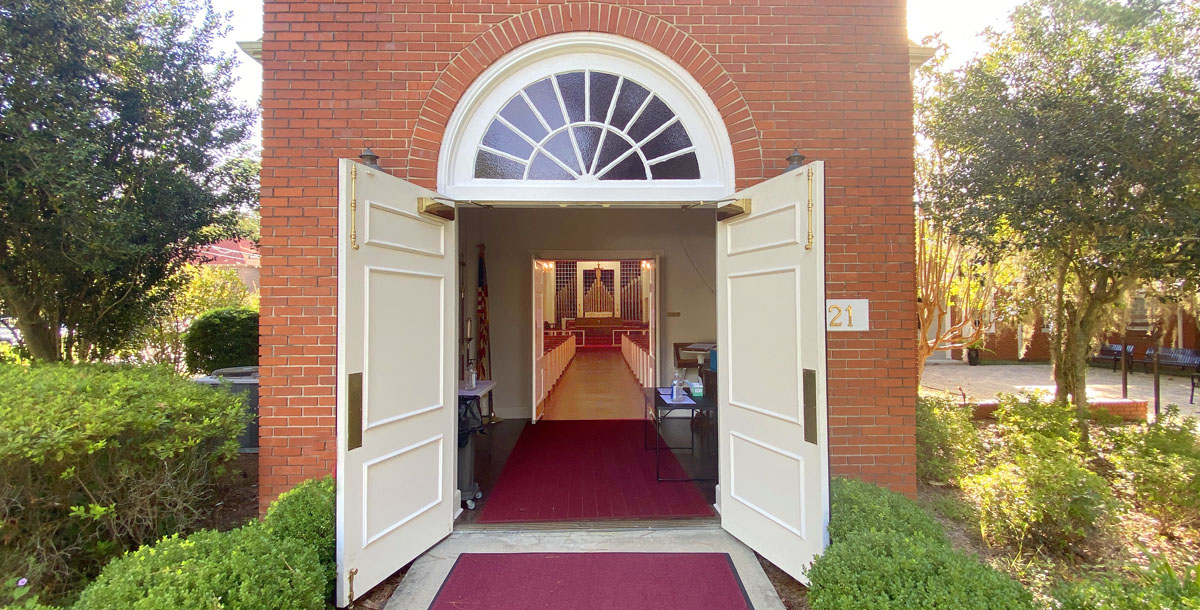 Welcome to Christ Episcopal Church
Valdosta, Georgia
The vestry unanimously and graciously approved an 11-week sabbatical for Father Dave that begins January 7, 2021 and continues through Thursday, March 25, 2021.  During the next 11 Sundays,  services will be conducted by the Rev. Dr. Jim Pace, who is the Dean of the College of Nursing and Health Sciences at VSU and a longtime Episcopal priest as well.  The schedule below will continue for the next 11 weeks.
A Message From The Rector
Dear friends,
Hope you're doing well.  Updated diocesan guidelines for worship in light of COVID-19 have been issued, and in adherence to those guidelines in-person worship at Christ Church is suspended until further notice.  We will continue with live-streaming the 10:00 service via Facebook and offering the 11:00-11:30 Drive through Communion.  I remain grateful to the Rev. Dr. Jim Pace and the staff and vestry of Christ Church for all their efforts during this challenging time.  Please stay safe.  As always, you remain in my heart and prayers.
Peace,
Dave
January 12, 2021