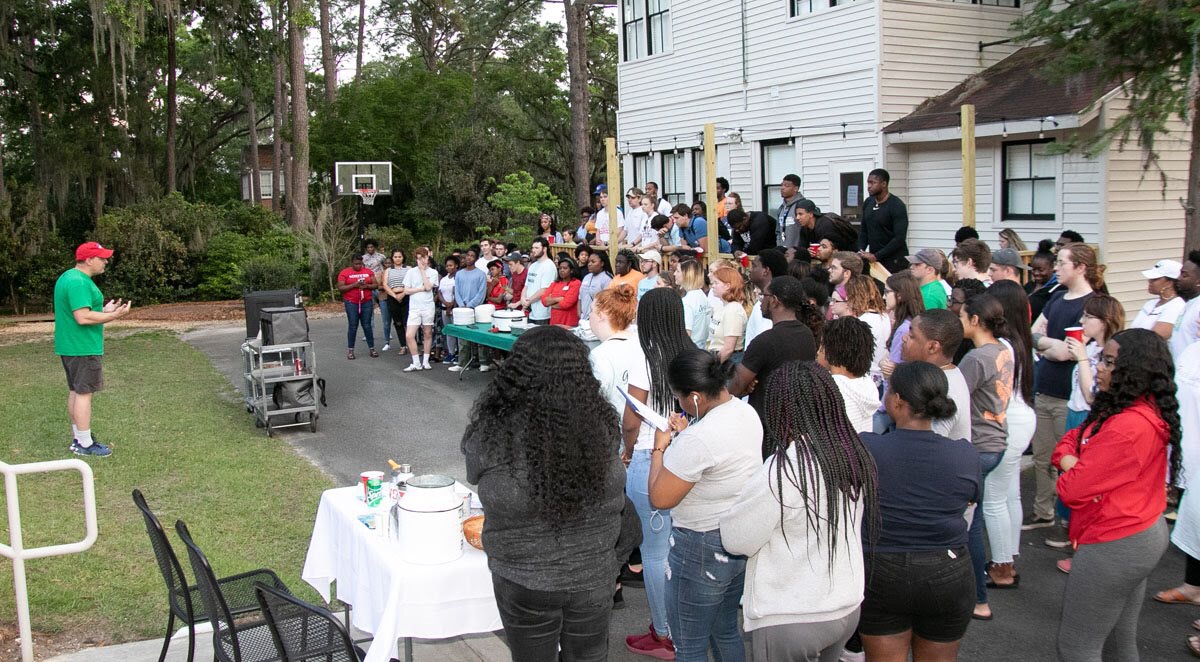 Click the image above or this caption line to see the Grace Cafe video
created by Bishop-Elect Frank Logue shown at the recent Convention of the Diocese of Georgia
The Christ Episcopal Church College Ministry is a place of fellowship, prayer, and service.  We currently have six interns who live on our church campus.  In exchange for housing, these interns will be working about 20 hours a week running Grace Café, helping with the Thursday Dinners, and serving in other areas of ministry at Christ Church.
Louttit Hall is the home of Grace Café where students can come by for a cup of coffee, drinks, and snacks. Our motto is: It's not cheap….it's free! Students also visit the Café to study, for prayer and wonderful fellowship. Grace Café Thursday Dinners are open to all students. Members of Christ Church come together to make a warm, delicious meal for the students. You don't have to be an Episcopalian to join us for worship or community.
For more information please email us at collegeministry@christchurchvaldosta.org or call our church office at 229-242-5115.