2022 Dave Clark Build for the Cure – Build Progression Slideshow Below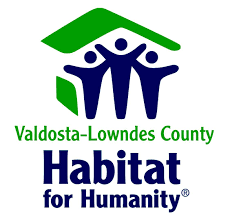 Dave Clark "Build for the Cure"
Dave Clark grew up in Manchester, Georgia, attended Manchester High School, was Captain of the football team, and made many lifelong friends from the 5th Street neighborhood.
Dave received a football scholarship to UT, then transferred to Millsaps College in Jackson, Mississippi.  He graduated with a Bachelor's Degree in Business Administration/Economics.  After college he worked for W.T. Grant in Atlanta and Virginia, and then moved back to Atlanta to work with West Building Materials.  He then travelled to Gulfport, Mississippi, and his final move was to Valdosta, Georgia in 1975.
Dave was the General manager of Mackey Lumber for 38 years.  He was the past Chairman of the LBOE, served as the President of the Lowndes High School Touchdown Club for 45 years (He originated the TD scholarship), was a Boy Scout Troop leader, a little league ball coach, an Elk's Lodge member, a Mason in the Lakeland Lodge, and a member of the Homebuilder's Association.  He also served as a member on many other social and community groups, and was an engaged member of Christ Episcopal Church, Valdosta.  He served on various church committees related to the future of the church and Honey Creek Church Camp.
He was actively involved with the success of Valdosta-Lowndes County Habitat for Humanity, and over the years assisted with numerous builds for local families.  He conducted a 5-day "Blitz" Build house in 1994, and organized a 24-Hour Habitat House dedicated to the memory of his son, Michael.
Fiercely loyal to his family, friends and community Dave loved Valdosta.  He wanted to help make Valdosta a better place, and his legacy is one of kindness, loyalty, and generosity.
We dedicate this 1st Annual Dave Clark "Build for the Cure" to Dave and to the memory of his son Michael, who died of Cystic Fibrosis.  Our goal is to raise funds – through the website at Christ Episcopal Church to help find a cure for the terrible disease of Cystic Fibrosis.
The Michael Clark Fund – Cystic Fibrosis – Christ Episcopal Church