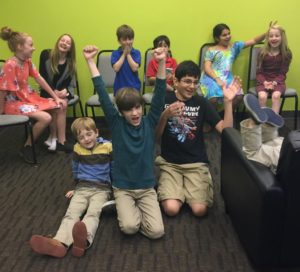 Our Sunday School classes meet from 11:15 a.m. to 12:00 p.m. in the Gabard Building. Children ages 3-5 will be escorted from the nursery to their Sunday School classrooms by their teacher, so parents can stay and enjoy coffee hour and adult Sunday School! Children ages 0-2 can stay in the nursery during coffee hour and Sunday School.
Middle School and High School meet during the same time in the Gabard building.
For more information, email our Director of Children's Ministry, Millie Johnson or call the church office at (229) 242-5115.